Springdale Farm
Camps
Springdale Farm presents summer recreational programs for children ages 4-6 and 7-9.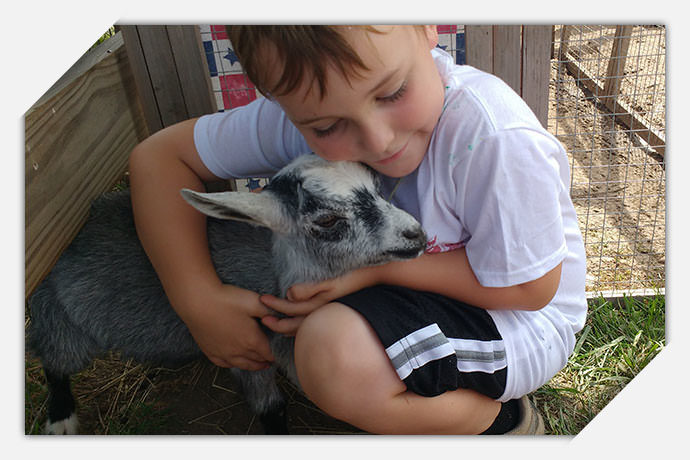 Joys of Attending Camp
What campers learn at Springdale Farm
Campers learn facts about farm animals and visit the petting zoo every day. Other highlights include wagon rides, crafts, games, pond fishing and hands-on animal care.
Campers will also learn about healthy foods and planting seeds! Each session includes the opportunity to visit the dairy barn and see cows milked by a robot.
Thank you to everyone who attended Kids Camp 2019! We had a blast with you!